Intrepid Tech Ventures was founded over 15 years ago with the purpose to bring data led decision making to the forefront and for industries to obtain maximum value from their investment into marketing, data and their business.
The company was founded by Managing Director, Kevin Sookhee. He is a senior data advisor and data scientist by profession. His key strengths are his ability to derive unique and proportionate solutions for clients to address their core need. His work is designed to leverage on existing data systems and enable companies to optimise business processes and gather insights pertaining to the business resulting in increased performance.
Kevin takes a holistic approach to identify, assess and challenge data solutions focusing in on the key revenue drivers and cost cutting initiatives within the organisation, in order to demonstrate the impact to these areas based on specific features of a model. He also provides support to Boards on data strategy, the use of data science and predictive analytics across the business.
"The future of any company is its reputation. Today, if you are not operating with the consumer at the heart of your business, then you will not keep them in the long term. Having your consumer at the centre of your business means you are acting ethically and in their best interests, and you can demonstrate that you are."

Kevin Sookhee
Kevin works with private investors, founders, law firms, entrepreneurs, startups, incubators, investment houses, wealth management offices, family offices and private equity firms and has advised them with their investment appraisals, data analytics solutions, idea validation and evaluating the accuracy of models.
Kevin has been a regular speaker at major events in the fintech and insurtech field covering areas such as how big data is being used in the insurance sector compared to others and how insurers can harness information using artificial intelligence. He has also presented at the Lloyds library in London to the Managing General Agents Association on the propositions of data within insurance.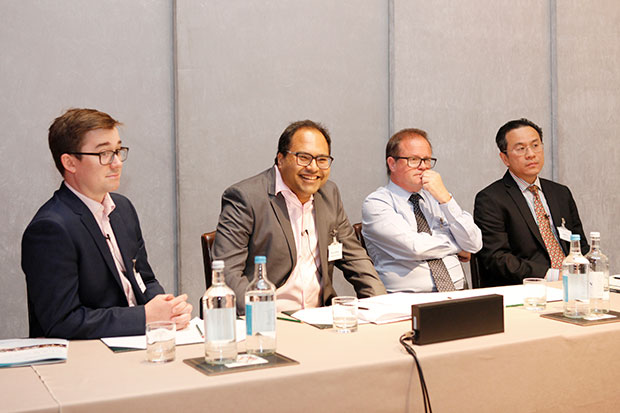 Kevin completed his undergraduate education at the university of Waterloo with a first class honours degree in Mathematics and Computer Science. He furthered his education with a Masters in Mathematics and Statistics from Concordia, a Masters in Investment Management and Economics from McGill, and a Masters in Financial Mathematics from the London School of Economics. Kevin also holds a post graduate diploma from the Massachusetts Institute of Technology (MIT).